Microtronics Technologies – Projects of 8051
Welcome to the "Microcontroller Projects" website from Microtronics Technologies. We provide different categories of projects for electronics and telecommunication engineering and diploma students. We provide projects with circuit diagram and all documents. If you are a student appearing for final year engineering exam then your search for projects ends here at Microtronics. Latest and revolutionary Electronics Project Ideas can be found here at Microtroncis Technologies. We provide microcontroller based project which includes sensor based projects, wireless communication projects, GSM & GPS based projects, Android based projects, Touch screen based projects, Robotics projects and RFID based projects. We develope projects in different microcontrollers like 8051 microcontroller, PIC microcontroller, AVR microcontroller, Arduino UNO.
Search projects by categories.

Click links below to view Projects in Embedded Systems in these categories:
Featured projects from "Microtronics Technologies"
Below is the Embedded projects list. List consists of Arduino projects, AVR, PIC projects and 8051 Based Projects. Click on the title or photo to view more details
You can also Search projects by Price.
Click on the links below to view the projects in these categories:
| | | |
| --- | --- | --- |
| Less than Rs. 3,000 | Rs. 3,000 to Rs. 4,999 | Rs. 5,000 to Rs. 6,999 |
| Rs. 7,000 to Rs. 8,999 | Rs. 9,000 to Rs. 10,999 | Greater than Rs. 11,000 |
---
You can also visit our videos on YouTube.
Click here to view YouTube channel of Microtronics Technologies
Total video views on YouTube: 152,308
---
Areas of Expertise:

Arduino Projects
PIC Projects
AVR Projects, 8051 projects
Electronics projects in Pune & Mumbai
Diploma Projects

B.Tech projects
M.E. Projects
Project Guidance in Pune
Engineering Final Year Projects
Final Year Projects in Pune

Degree Projects
Project Training
Embedded Training
RFID Based projects
Circuit diagrams and PCB layouts

We provide Electronics projects listed on our website. We have unique list of projects. All these projects are very useful to diploma and engineering students for their final year projects submission. We provide projects for B.E final year & Diploma third year students. Mini Projects are also available on our website. We also design customized electronic circuits & customized final year engineering projects. Microtronics technologies also provide educational kits & electronics kits for engineering colleges. On this website you can find 8051 Microcontroller projects. We also provide Arduino, PIC, AVR & ARM based electronics projects.
MicroTronics Worldwide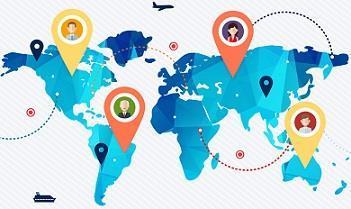 We have successfully sent Microcontroller Based Projects to Tirana Albania, Sydney Australia, Toronto Canada, Accra Ghana, Sai Kung Hong Kong, Nairobi Kenya, Zeghrine Lebanon, Nusajaya Malaysia, Malta, Nepal, Abuja Nigeria, Oman, Puerto Princesa – Olongapo Philippines, Jeddah Saudi Arabia, Singapore, Khartoum Sudan, Southampton – Redhill – London United Kingdom (UK), Fremont – Melbourne United States of America (USA) and Hwange – Harare Zimbabwe.
We have also provided 8051 Based Final Year Projects to students in various cities including Agartala – Tripura, Ahemadnagar, Ahmedabad, Allahabad, Anand Gujrat, Ankleshwar, Bareilly Uttar Pradesh, Bellary, Bhavnagar Gujrat, Bhilai, Bhopal, Bhubaneswar Odisha, Bhusawal, Bramhapuri, Chandigarh, Chintamani Karnataka, Coimbatore Tamil nadu, Cooch behar West Bengal, Daltonganj Jharkhand, Dehradun Uttarakhand, Dombivali, Gaziabad, Hubli Karnataka, Indore, Jaipur, Jamshedpur Jharkhand, Jodhpur, Kanpur, Karnal Haryana, Karad, Kichha Uttarakhand, Kolhapur, Kolkata, Kota, Kozhikode, Kurnool, Latur, Ludhiana Punjab, Madanapalle Andhra Pradesh, Moradabad, Mumbai, Mysore, Nagercoil Tamil Nadu, Nagpur, Navi Mumbai, Nashik, Nerul, Panaji Goa, Pandharpur, Pune, Raigad, Rajkot, Ranchi, Rangpo Sikkim, Ratnagiri, Sangali, Sangli, Shirdi, Solapur, Srinagar Jammu & Kashmir, Surat, Thane, Tumkur, Udaipur, Varanasi Uttar Pradesh, Vasco Goa, Vellore, Virar, Yeola and many other cities.
---
| Payment Options | Free shipping in India |
| --- | --- |
| You can make payment by PayPal or Western Union money transfer or through State Bank of India. Write us email for payment details. You can even Pay by cash at our office in Pune, India. | No courier charges for courier in India. We provide Free Shipping in India. |
---


Click here to Download Complete Project List
Now you can also order components from Microtronics Technologies like, GSM modem – Sim900, GPS modem with Antenna, LCD Display, Bluetooth transceiver, RFID Reader, RFID Cards. For more information please call us or email us.
---
Customer Reviews
---

Soldier Tracking System using GPS and GSM Modem
Sameer Rajulu from Bangalore rated

Our project is Soldier tracking system. We select because it is new concept & not yet implemented in real life. Project courier delivery in good condition. I got good understanding from CD documents.

Automatic Room light Controller with Visitor Counter
S. Anandan from Hyderabad rated

I search on Google for this project. It shows Microtronics website. I purchase project and got it within promised time. I got CD with all documents. I got Output of project is as mentioned on website. Everything is really good.

Submit your review

Submit

Cancel
Microtronics Technologies
Average rating:
1 reviews
May 3, 2017
by
Gholap M.U.
on
Microtronics Technologies
Nice ideas
Call us: (+91) 9021 44 32 22
Email: info@mtronixtech.com
Search projects by Application